911 Toy Drive

Donate Toys to the W. Steven Martin 911 Police Toy Drive At Any Courtesy Dealership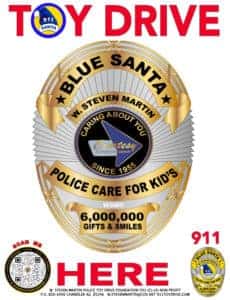 We are very excited for Courtesy to be sponsoring the 911 Toys organization this year. Our Courtesy family thought it would be fantastic for each family here at Courtesy in the Phoenix Valley to be a part of the many volunteers teaming up to make this year a success for so many wonderful Phoenix children surviving difficult family times.
So can we count on you in joining our Courtesy family by ensuring every child experiences the giving season? We have multiple sites around Scottsdale, Mesa, and off Camelback in Phoenix. Your Courtesy dealer can share more details in person.
We are placing toy bins in each of our locations. We truly appreciate your support and thank you in advance for your unwrapped toy donation.
Thank you all on behalf of all our families here at Courtesy Automotive Group.
The Courtesy Family
---
​Who Is Helped? Courtesy Automotive Group is helping children and their families here in the Valley by providing gifts to law enforcement officers who daily see families in need. For over 35 years the officers have given out over 6 million toys. Everyone is invited to help, tell the story, invite a friend to give a toy, posted links on our Social Media (see below) can be shared with friends, family, and those in the Valley, everyone can assist. Families helping families – it's the Courtesy Way.
Dates: Toy Drop Off through December 20, 2023.
Goal: Seeking to raise over 10,000 toys for children and families here in the Valley.
Toy Options: Young to 5 years of age for boys and girls. Unwrapped books, stuffed animals, non-battery operated. Bikes are welcomed too! 6 to 12 years of age for boys and girls. Unwrapped books, balls, games, non-battery operated. No clothes. Gift Cards will be given to the officers for their use to purchase specific toys.
---
Valuable Courtesy Automotive Group Service Coupon: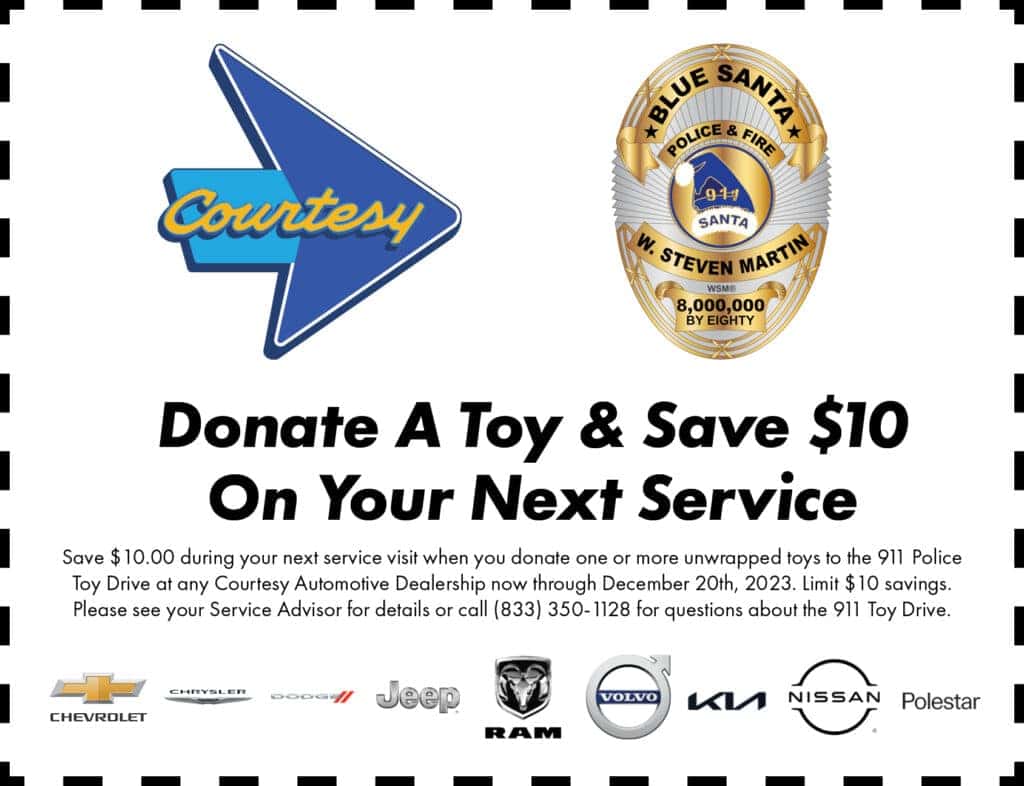 ---
---
---