2022 Jeep Wagoneer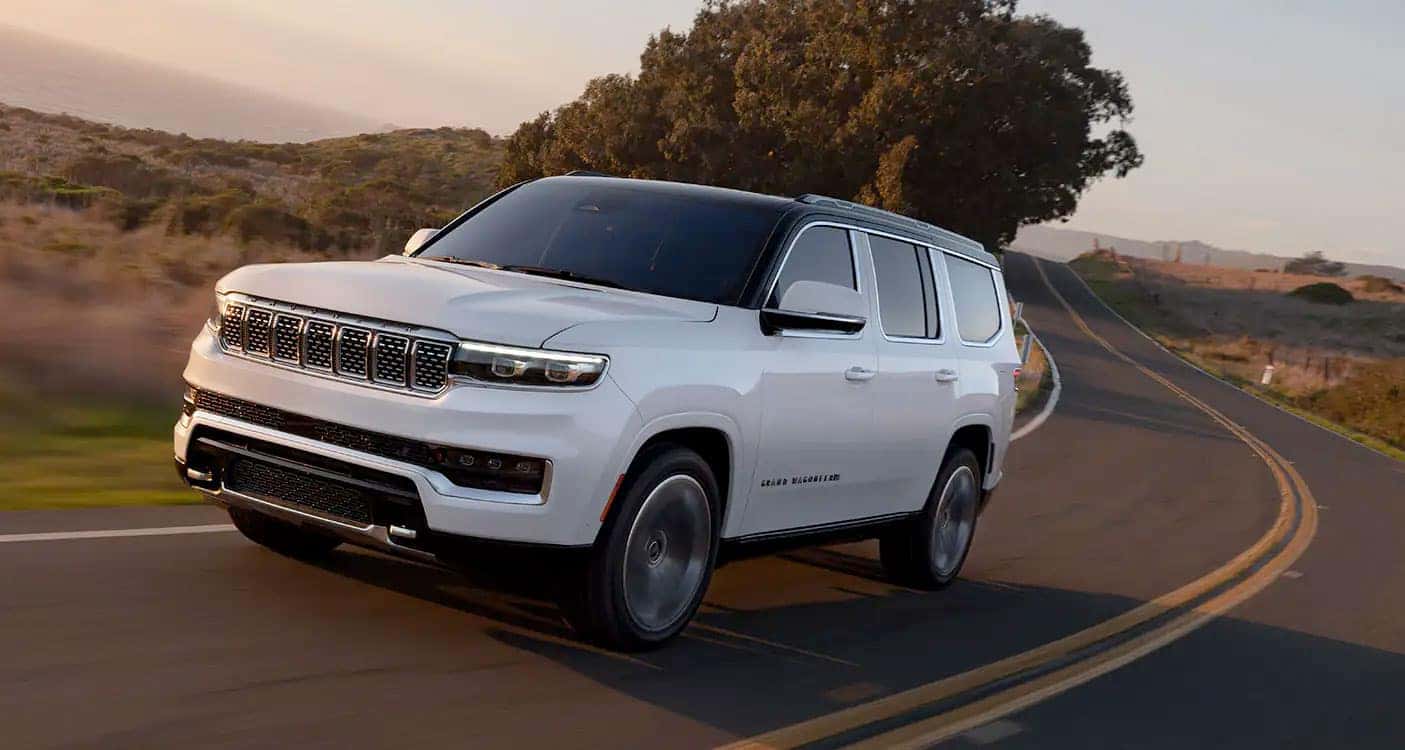 Jeep Wagoneer and Grand Wagoneer – Place Your Orders Now! Arriving Late Summer
Built for those who want to share a lifetime of success with the people they hold dear. The All-New Wagoneer and Grand Wagoneer reinterpret their own legacies and take the premium SUV into uncharted territories of style, comfort and adventure. These are more than sport utility vehicles. They're the means to make exceptional memories and create your own legend.
A Premium Experience
The All-New Wagoneer and Grand Wagoneer strike the optimum balance between classic and contemporary—devoted to both their legacies and their futures. After thoughtful refinement, they're back as a combination of original style, modern comfort and convenience. These are premium SUVs built to exceed every expectation.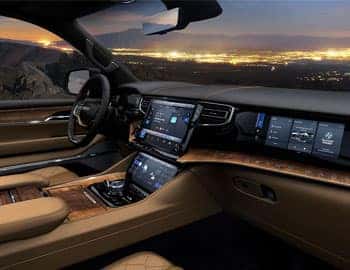 An Interior With Many Views
Experience a cabin crafted for comfort, one that caters to your specific needs. The All-New Wagoneer and Grand Wagoneer offer arrangements of carefully selected materials and artfully integrated technology to help set you completely at ease. The three-row passenger seating provides enough room for everyone in the family to find their own peace and quiet.
The Height of Exterior Design
The All-New Wagoneer and Grand Wagoneer are the result of a daring vision and a commitment to an enduring legacies. Mixing audacity and restraint, they represent a watershed moment in automotive design.
New Standards in Capability
Underneath the striking design of the All-New Wagoneer and Grand Wagoneer beats the heart and soul of its ancestors. Possessing a pioneering spirit that is engineered to handle the unbeaten path, these premium SUVs have the power to haul and are equipped with modern capability.
Preventative Safety and Security
Backed by over 120 standard and available safety and security features, the All-New Wagoneer and Grand Wagoneer constantly adjust to suit driving conditions. Hundreds of thousands of calculations are made every second to help keep you and your loved ones safe and secure. Experience an unmatched level of confidence as the Wagoneer and Grand Wagoneer help prevent accidents and emergencies before they happen.
Models and Trims Available
Wagoneer Series II
Wagoneer Series III
Grand Wagoneer Series I
Grand Wagoneer Series II
Grand Wagoneer Obsidian
Grand Wagoneer Series III
---